by Carolyn
Posted on Tue Oct 25, 2016
---
It is NOT just for myself that I would like to win, but so I can help my four (4) sisters who really need some monetary help and for my Church. A Church always needs money so they can help others. I also need monetary help because I'm all out of cash from helping my sisters before and I need money myself because I haven't any more money to help my sisters or even to help myself.
Read More
---
by Cheryl
Posted on Sun Oct 23, 2016
---
God pls get me out of the angry place I'm in. I hate this feeling. Give me the courage to move on.
Read More
---
by Ann
Posted on Sun Oct 23, 2016
---
When I was five years old, I was sick a lot. I had seen the movie The Unsinkable Molly Brown and I was terrified of dying.Jesus appeared in my room and led me up a massive stairwell to heaven where I played with the angels all night. In the morning, Jesus led me back down the stairs and into my bedroom. I woke up.

In recent years, I have dreamed of Jesus where i told him that I love him and he told me that he loves me.
Read More
---
by david
Posted on Sat Oct 22, 2016
---
i just need prayer and GODS grace,forgiveness and blessing
Read More
---
by Carolyn
Posted on Fri Oct 21, 2016
---
This is NOT just for me. I need this money to help my sisters and my Church. My sisters (all four) are in need of money and my Church is also in need of money. I have no more money to give to my sisters so please Dear Lord Jesus help me win this money so I can help my family and my Church, oh and also myself.
Read More
---
by Beulah
Posted on Tue Oct 18, 2016
---
Father Lord, I know that your are the merciful and graceful lord father God. through you we can do all the things father. You already give promise to us, that my people will never put on shame Lord father. You are my only hope lord. Your grace is sufficient for me Father Lord. You will never leave me, nor forsake me father Lord. Today i missed my purse with some money, my ID card, Pan card, Aadhar card Lord with some photo copy and my Bible also father lord. You know everything, before it happens father Lord, I never think such kinds of things will happen to me. If it happens by my mistake kindly forgive me father Lord. Kindly have mercy on me Lord father. Help me to get my purse and bible father Lord. If that Bible will help someone or will be useful for some other person mean, let they use Father lord. Change that Bible to be a big blessing for them Father lord. give that money to needy people Father Lord. But i need my all ID card proof father Lord. Its really very big thing to apply again and get back all the ID card. Kindly do something for me. You can do all the things. I believe you Father Lord. Please forgive me and have mercy on me Father Lord. Dear friends kindly pray for me, Let the Lord's will will be done.. Amen
Read More
---
by Beulah
Posted on Wed Oct 19, 2016
---
Thank you lord father. I get my things back. I know Lord you are father of wonders. you always do miracles lord father. Thank you for your mercy on me and my family Lord father. Today a lady called to me and told like your purse and all your things are in guindy post office. Protect me with your wings lord, while i am go and meet them. Be with me father lord. you are my rock and my Shelter father Lord jesus Christ.. Thank you thank you thank you lord. luv you father lord daddy.......
Read More
---
by Abby
Posted on Mon Feb 09, 2015
---
My husband who is very athletic was recently diagnosed with stage 4 lung cancer. It came as a huge shock as he is a runner, healthy eater etc.. and until he got pneumonia was otherwise healthy. He is now undergoing treatment ( chemo and radiation) and we have been praying and believing against all odds for miraculous cure. Last night he said he was in a beautiful sunny Forrest where he saw many deceased friends and loved ones. I think that scared him as they looked on but did not speak. In the dream my husband was literally being held up by a dark haired man who he thinks was Jesus. Jesus told him that everything would be okay. We're not sure what this means but we're choosing to believe Jesus will heal him.
Read More
---
by Awilda
Posted on Thu Oct 13, 2016
---
Lord heal my kidney prayer for me Thank you very much
Read More
---
by Carolyn
Posted on Tue Oct 18, 2016
---
This request is NOT for myself alone. Please, please Dear Jesus help me win so I can help my sisters and my Church. My sisters all need monetary help and I don't have any more money so I am pleading to win this money so I can help my sisters and my Church. One of my sisters has a dying husband and she needs money to use for his funeral. That's just one of the reasons I could really use this money, plus I have three (3) other living sisters who also need help myself as well.
Read More
---
by jesus will come
Posted on Sun Oct 25, 2009
---
those are good reasons, here is the Jesus Will Come Wallpaper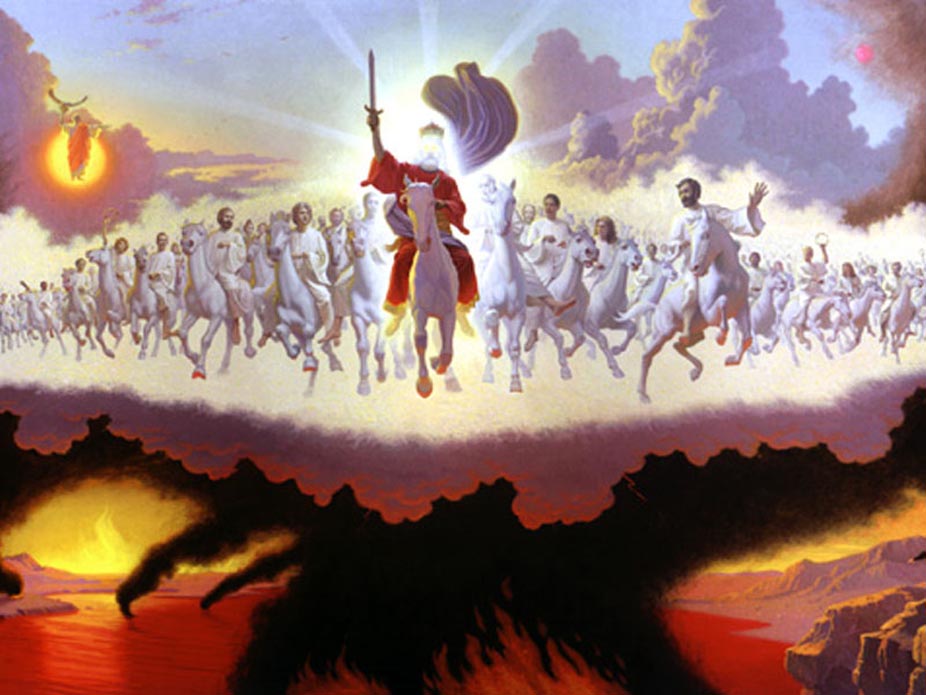 Read More
---
by You
Posted on Mon Oct 17, 2016
---
You know it hallelujah
Read More
---
by Pougai
Posted on Mon Oct 17, 2016
---
---
I need Jesus,coz i am a sinner
Read More
---
by Carol
Posted on Sun Oct 16, 2016
---
I am praying for financial help from LordJesus amen.
Read More
---
by Mark
Posted on Sat Oct 15, 2016
---
My dream was simple yet powerful. I had been praying forever it seemed to meet Jesus in my dreams. I'll never forget as I layed in bed ready to give up on ever seeing him it finally happened. I fell asleep and in my dream I was in a pitch black area Idk if it was a room or what however all I could see was a mirror. I remember calling out "where am I what's going on? someone please answer me". A voice replied "do not be afraid you will see him soom". Not even after I could utter the word who he appeared in the mirror. My body locked up as if frozen in place and I fell to my knees unable to speak and as soon as I saw him he stepped away and was gone. It's almost as if it was to let me know he's always near. Now everyday that I look in the mirror I think of that specific dream. I will never forget the power and light that he gave off. I'm greatful and to this day I can't wait to see him again.
Read More
---
by Jeri
Posted on Sat Mar 05, 2016
---
Lord Jesus. .my results have been announced. I have not checked my results yet...help me Lord to score very good marks...ur presence should be with me all the time..I believe u Lord...u can do a miracle for me...
Read More
---
by lorraine
Posted on Fri Oct 14, 2016
---
i need someone to talk to someone that understands me
Read More
---
by anoup
Posted on Thu Oct 13, 2016
---
I don't know wat my role is on earth
Read More
---
by Marie
Posted on Wed Oct 12, 2016
---
Lord I need a work from home job because of my situation I need to be home
Read More
---
by God
Posted on Wed Oct 12, 2016
---
I love the Lord but I have a drug problem that just won't stop. I'm still young. Why can't I just feel good without it? I don't want to continue this way. I just want to be content without drugs. I want someone to love me as much as I would love them. (Not talking about the Lord's love here.). I just need help. I've tried everything to quit. Please just take it from me and if it's not too much to ask I would really appreciate a soul mate.
Read More
---
by mamyi
Posted on Fri Oct 02, 2009
---
esta muy feooooooooo

Read More
---
by Rmarshall @ globalene
Posted on Tue Oct 11, 2016
---
I had a dream that I was walking in a field of Rollinghills and I was on a path but I could see going over the hills as far as I could see in the distance , as I walked in I looked I have the warm sun beating down upon me and the high grass that was golden in color with the Single path that parted the seemingly never ending field Rollinghills and as I walked i started to see a man walking towards me way off in the distance and as I walked he walked .eventually we became closer and closer together when we finally met face-to-face it was Jesus and I Rich out towards him I immediately recognized this was the Lord Jesus as I reach for him he was angry he wouldn't let me touch him and he said to me I am disappointed in angry with you he turned to walk away and I've wanted ever since then Am I doomed to #heck#this is the side as my flesh consumes me and I won the path of Jesus I want him to hug me and hold me and tell me that I am his child but as I live day to day in this evil world i've become caught up in what most of us in day-to-day living live which is the devil's plan of demise please if you read my message believe it would've said because it is true and pray for me read that the Lord gives me strength to become a better person and I could help myself and others for that path but the Lord showed me to become righteous in a child of the Lord and then I can help others it to the afterlife and the way to heaven
Read More
---
by James
Posted on Sun Oct 09, 2016
---
I have never been married.I feel it would help me.
Read More
---
by simple prayer
Posted on Tue Mar 30, 2010
---
for those who find darkness in life, fear not for the lord truly does work in mysterious ways. just as job was sent through trials and tribulations, you must keep your faith in god and pray that your suffering is not in vain. god will always come through and see to his people.
Read More
---
by Anthony
Posted on Sat Oct 08, 2016
---
IV have been threw a lot in the last few years, gods timing isn't like ours. I finally got what I needed. God bless

Read More
---